First I'll preface this post that I'm not a fan of face painting at all.
Pro tip: Don't take advantage of free things and be
"
that
"
mom
I'm getting something cute on my kids face that will most likely come into contact with one of the following; cotton candy, condiments, ice cream, their hair, and lastly​ heat, doesn't sound appealing to me at all let alone having to shell out money for it to be done. I can see the battle that will also ensue at bathtime and bedtime as we attempt to clean it off.
That said, I am a girl who loves make-up so I can appreciate my kids wanting to get it done and can see how it'd be fun.
I have avoided it successfully the past ten years, but this weekend when at a local festival I nearly caved. Noticed I said nearly.
A local church sponsored the kid activities at this festival and were only looking for donations to bounce, dunk, and get painted. I was all with the plan to get my cutie pie a rainbow painted on her cheek. We waited in line, one of 8 of them they had set up, for what seemed like forever. No ones was really making any headway. What is possibly taking so long I wondered?
And then I picked up on it.
Every mother was behind on their phone and handing them over to the volunteer artists. On them they had found *the* best full face painting of whatever God know what character on Pinterest wanting it to be recreated on their cotton candy, mustard covered kid's face. These kids were not volunteering to be Picasso's. Move it along.
What the Sam hell is the matter with y'all?
What happened to a tiny ladybug? Butterfly? Rainbow?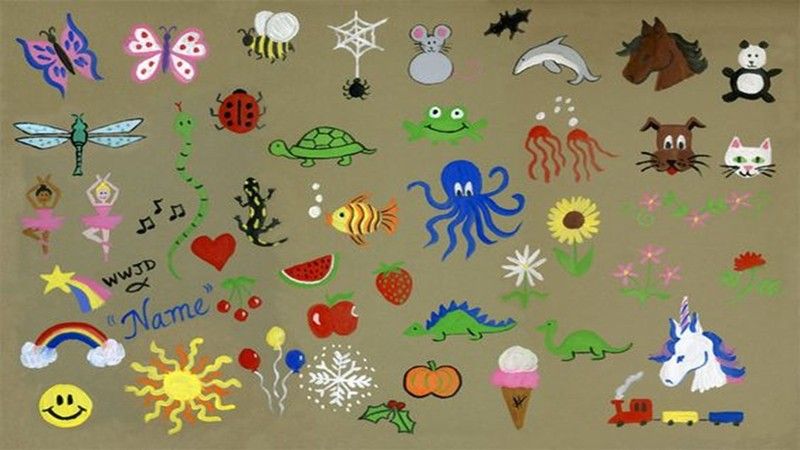 I moved us out of the line and onto lemonade shake-ups and ice cream instead.